Please find the latest market activity comparisons for the state of Rhode Island.
Inventory continues to be a challenge and in June we had less than a one-month supply. New listings were at 2019 levels for June.
The properties under agreement, which had exceeded the two prior years, stabilized in June.
The sold properties, other than the month of May, have exceeded the two prior years since January.
In June, the median price of a single family went up 25.8%, pending proerties are up 23% and sales are up 18% based on year over year statistics.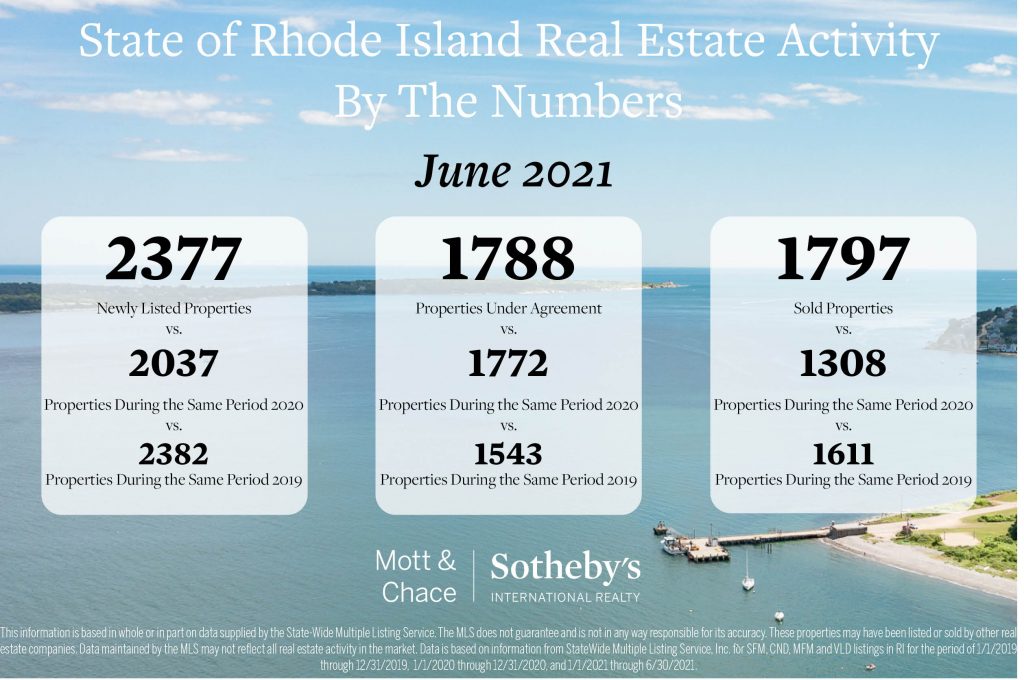 This continues opportune time to list.  To learn what this may mean for you, please contact one of our talented real estate specialists.
https://mottandchace.com/directory