Mott & Chace Sotheby's International Realty announces the 2021 Real Trends 500 List has ranked the firm #498 of the 500 Largest Brokerages in the U.S. (ranked by closed transaction sides) with a 32.8% increase in sales volume when compared to the previous year!
---
The 2021 Real Trends 500 List has also ranked the firm #29 on the Top Affiliate List for Sotheby's International Realty®, representing 1,017 sides of real estate transactions in 2020. Last year, Mott & Chace Sotheby's International Realty ranked #28, and the year prior ranked #33. The independently compiled list has been a go-to source of information for residential brokerage rankings since 1987.
---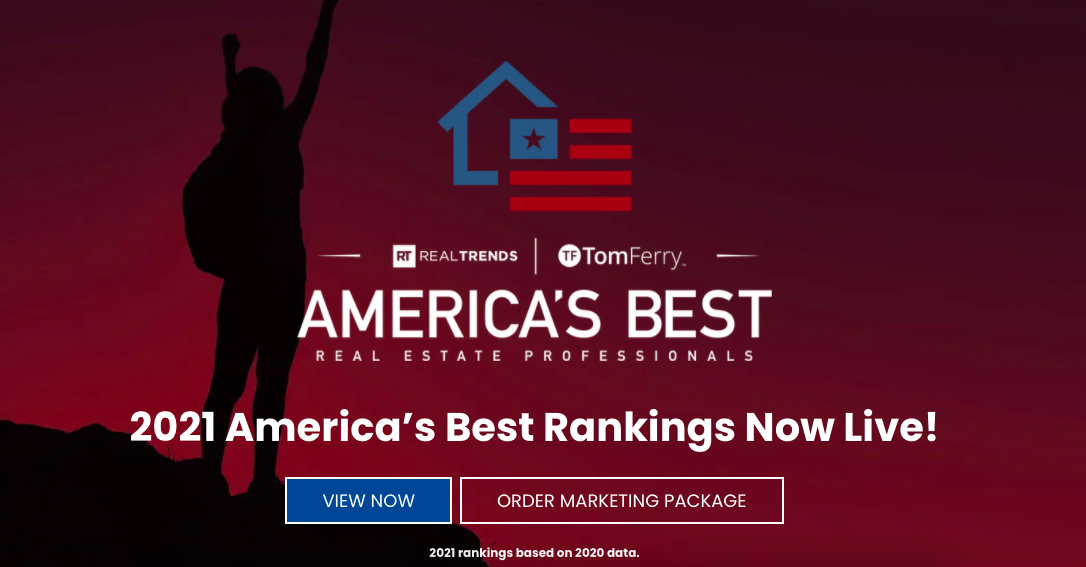 America's Best Real Estate Professionals honors America's finest real estate agents from all across the country! Over 18,000 U.S. real estate sales associates from every state are featured in America's Best. Those ranked are among the top 1.5% of 1.4 million real estate professionals in the United States.
Real Trends has recognized five of our real estate specialists as Top Rhode Island Individual Agents by Sales Volume!
3. Donna Simmons, 7. Judy Chace, 14. Erin Marsh, 15. Cherry Arnold, and 28. Geb Masterson
---
Additionally, Real Trends has recognized The Blackstone Team as a Rhode Island Top 2021 Medium Size Team by Transaction Sides and by Volume.
Transaction Sides  (#8)
Volume (#9).
---
With a combined history of success and a reputation for representing southern New England's finest properties, Mott & Chace Sotheby's International Realty was founded by Judy Chace and Ray Mott in 2013. The firm has an established record of providing exceptional customer service to a national and international clientele with seven offices in Barrington, Charlestown, East Greenwich, Narragansett, Providence, Watch Hill, and Westport, MA. Mott & Chace Sotheby's International Realty combines local expertise with a world-renowned brand. Sotheby's International Realty network includes over 24,000 affiliated independent sales associates in approximately 1,000 offices in 75 countries and territories worldwide. Each office is independently owned and operated.
To download the full report from Real Trends, click here.