Please find the latest market activity comparisons for the state of Rhode Island.
The newly listed property activity has surpassed 2020 levels, as expected due to the impact of the pandemic last spring, but has not reached the 2019 levels.
Since January, the properties under agreement activity has surpassed 2019 and 2020 levels.
The sold property activity since January has exceeded the prior two years with the exception of the month of May. The lack of available inventory is clearly having an impact on the sold statistics.
The lack of inventory is continuing to drive price appreciation in RI. For April, the median price for single-family reached $349,000, an all-time high.  This represented an increase of 18% from the prior year. In the past six years, the median price for single-family has increased 75%.  The supply of available homes is at one month, in part due to a 48% increase in properties under agreement with a supply level that decreased by 50%.  The multi-family properties have seen even greater appreciation. April saw a 24% year-over-year increase in median price.  The condo market saw more modest gains year over year at 15% but this segment is becoming more attractive to buyers forced out of the single-family market.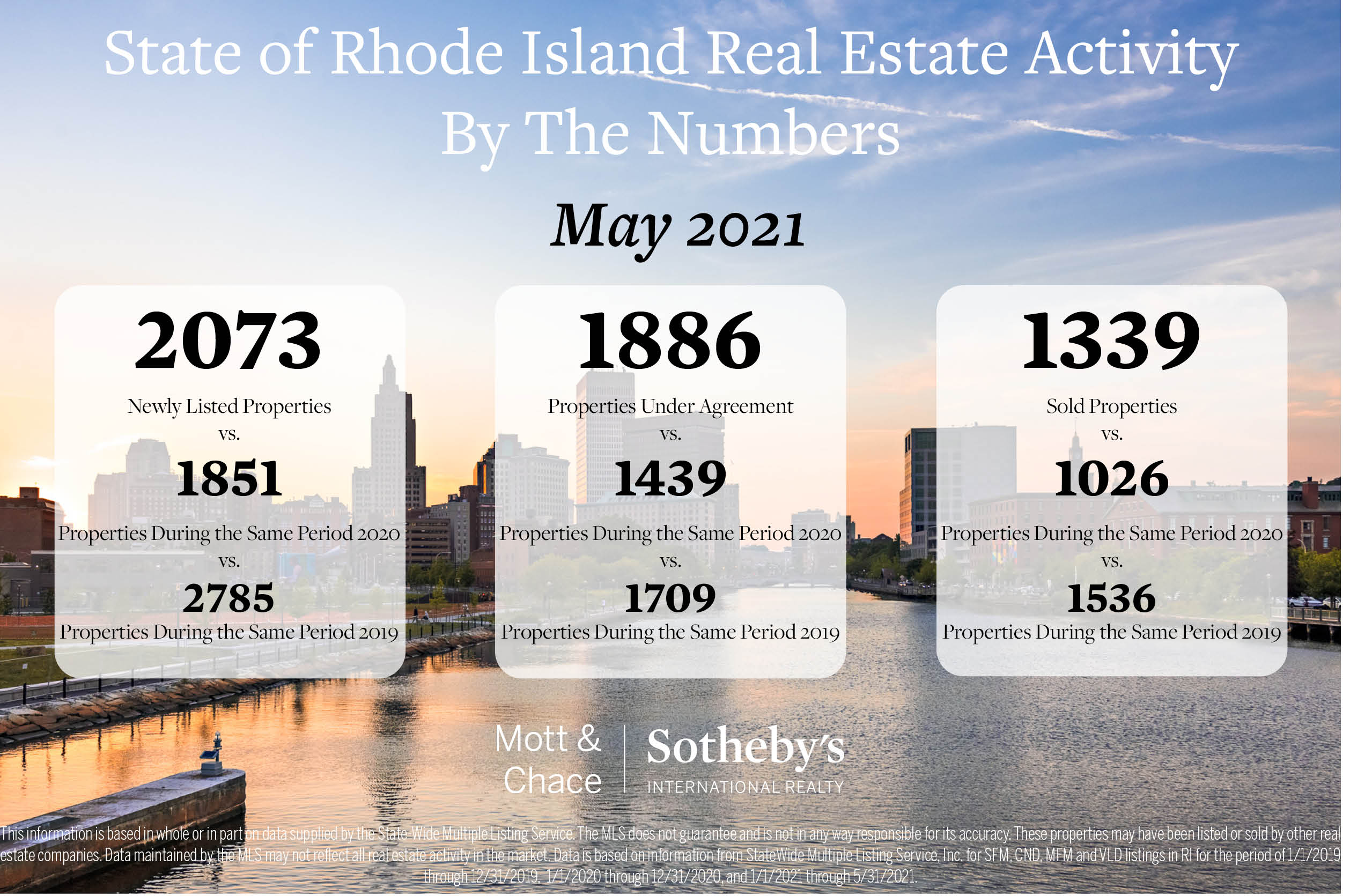 It continues to be a seller's market – that is reflective of low inventory, low mortgage rates, demographic trends bringing more buyers, and pandemic-related housing changes.  While it can be a difficult environment for buyers, our agents remain very competitive in multiple offer situations and often win the battle due to expertise in presenting a professional, complete offer package with great terms and conditions. To learn what this may mean for you, please contact one of our talented real estate specialists.
https://mottandchace.com/directory